Search engines continually update their algorithms to better meet the needs of their users. Local businesses, especially those that cater to a certain geographical region, need to ensure they can be found in these engines when consumers want or need what they are offering. As a result, a company must regularly optimize their on- and off-site SEO as well as Local SEO strategies to meet the needs of both the search engines and consumers. Any business that fails to do so will find they fall behind their competition.
What Is Local SEO And Why Is It Important?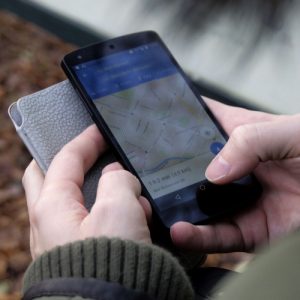 Local SEO differs from traditional SEO in that it focuses on providing only those results most relevant to the user based on their present location. For example, when a person is searching for a fabric store, the search engine provides the websites of those retailers in close proximity, as opposed to those which are strictly internet based or in another geographical area. Google continues to study the habits of internet users and has found that more and more individuals are conducting local searches on their mobile device. Furthermore, when a search of this type is conducted, the majority take direct action and one-third actually complete a purchase.
When a consumer enters a keyword or phrase into a search engine, the search engine goes to work to find results relevant to this word or phrase. A traditional search pulls from the algorithm used by this engine, one which takes into account factors such as inbound links and social indicators. In contrast, when a local search is conducted, the search engine looks for a business in the area, where it is listed, how optimized the site is and who is talking about this company. As the majority of companies have yet to claim their online business pages, they are missing out on business. Any company that takes this simple step will find they generate more traffic and more sales. Furthermore, this is only one of numerous steps a company can take to improve their Local SEO.
Local SEO has changed significantly over the years. For example, in previous years, Google opted to provide seven results at the top of a local search engine page. They have now reduced this number to three. Furthermore, they altered the placement and look of ads on the search engine results page and have emphasized the importance of mobile optimization and readiness. Any company that has yet to ensure their site is mobile ready will find they are dropping in the search engine results, if they even show up at all. Thankfully, the ranking factors used have undergone less change, thus businesses can continue to use the same proven techniques while making Local SEO 2017 a top priority.
The Most Important Factors To Consider For Local SEO In 2017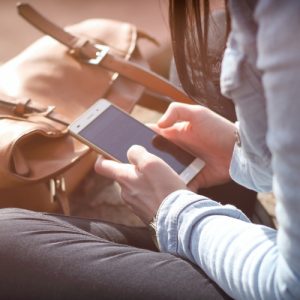 The title and meta description tags remain of great importance. They serve as an overview of the page and provide consumers with information to help them decide whether to click on a link or pass it over. Google recently changed the width of their search results areas. As a result, businesses can now provide a title tag of between 50 and 60 characters along with a description tag ranging from 160 to 200 characters. Every business needs to use this space wisely to ensure they are getting the maximum number of clicks.
Google My Business (GMB) pages draw a lot of attention to a business, thus every company needs to claim theirs and ensure all information presented on the page is correct. The same is true of Bing Places for Business. Any business that shows up in the local three-pack presented on the Google page will receive additional exposure at no additional charge. Claiming this page and ensuring all information is correct isn't enough, however. Business owners need to make certain they are listed in the correct category, payment options are shown and all relevant sections are complete to make the most of this Local SEO tool.
Structured data markups, often referred to as schema markups, provides search engines with information about a business including information on products and services offered, business reviews and more. These markups are added to the current HTML microdata to provide this additional information to the search engine spiders. Google reports less than one-third of businesses currently provide this markup and, of those that do, they are providing nothing more than the basics. Businesses adding the structured data markup will find their business stands out simply because they added this information.
Never discount the importance of Local SEO when it comes to generating new leads. Consumers now turn to their mobile devices when they want information about a company and the products and services it offers. They do so as they are on the go and need the information quickly. Any business that is not doing everything they can to attract attention in this manner is losing out to its competitors. Don't make this mistake. Ensure Local SEO is a top priority at all times for the best results.
No Posts for this author.