Keyword research isn't always enough to draw new viewers to a website, and Google recognizes this. They continue to search for ways to help businesses attract new visitors to their site, and Similar Audiences for Search is a feature created to do exactly this. Businesses making use of Google AdWords will find this feature to be of great help, as it works to ensure traffic arriving at a site.
What Is Similar Audiences?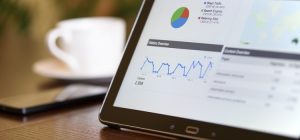 First introduced in 2015, Similar Audiences allows a business to display an AdWords ad to a person who has recently visited their site yet takes this feature a step further. The business can now opt to show the ad to other individuals who exhibit a similar browsing behavior. For example, a company may choose to adjust their AdWords bid to exclude or include a certain age bracket, gender, or possibly both. In addition, the bids for users in that particular demographic can be increased or decreased. Now in 2017 Similar Audiences is leaving the beta version and  being fully included in Google AdWords.
YouTube remains one of the most popular search engines today. Similar Audiences takes this into account and allows businesses to add viewers on this popular site to their search campaigns. Doing so allows the business to obtain hard data on the actual number of searches generated by a campaign. As a result, companies find they are better able to gain insight into the target audience's behavior. By making full use of this feature, any business will find they can attract new site visitors, improve their conversion rate, and increase their brand visibility.
Why Google Created This Feature
Google has come to realize that competition is now fierce. In the past, consumers would turn to search engines when they wished to research a product or learn more about a company. Google could benefit from this. Now, Facebook continues to draw new users and has capitalized on this by selling ads on their site.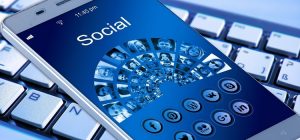 Furthermore, social networks are quickly becoming the place people turn to when they want information or news. To ensure Google can remain competitive with the competition, they have launched this feature and will continue to find new ways to meet the needs of their users and advertisers on their site. A failure to do so could lead to Google dropping from the top search engine spot and they wish to avoid this at all costs.
Future Prospects
Similar Audiences are only the beginning. Google plans to continue developing new methods to help their advertisers, with Customer Match being one such program. With this rollout, Google introduced a way for companies to match existing site visitors with new products and styles they are likely to love. With the help of Similar Audiences and Customer Match, companies and their advertisers come together with greater efficiency. As a result, they are rewarded and their users are too.
Another benefit of this feature is that it works to increase brand exposure for an advertiser. A completely new audience will be introduced to the brand, and these individuals will find the material on the site to be highly relevant. Google recognizes people want information in the shortest time possible and continues to develop new ways to provide this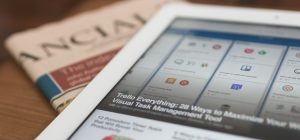 information in a timely manner. This new feature allows them to do so currently, and site users appreciate it.
Marketing dollars need to be carefully allocated. Advertisement methods of the past are no longer effective, as fewer people are reading newspapers and magazines. They likewise skip over commercials when watching television. Similar Audiences provides companies with a new way of reaching members in their target audience, doing so based on data obtained regarding online consumer behavior. For those companies that have yet to try Similar Audiences, now is the time to do so. This feature can expand a brand's reach in a short period of time and do so for very little money.
No Posts for this author.