Every day, multinational businesses compete for online recognition. Therefore, when an entrepreneur decides to start small and local, they may think they don't have a chance. However, Local SEO is different. Below is a discussion of the importance of localized SEO as well as some tips and tricks small business owners can use to level the playing field when they are up against globally recognized brands.
What Is Localized SEO?
Localized SEO is a very effective form of online marketing that allows nearby businesses to promote their products and services to local customers when they are needed. With local search engine optimization, search engines and business directories such as TouchLocal and Yelp are used to remove the guesswork from marketing. With Local SEO, companies can reach customers when they're ready to buy. Local marketing promotes the business' name, address, phone number, and services, not just its website. Therefore, new customers will not only pay an online visit, they'll walk through the door.
What Businesses can do for Local Search Engine Optimization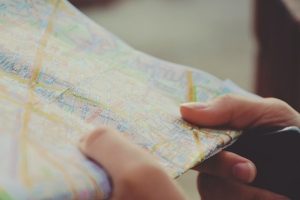 Now that the business owner has an overview of how Local SEO works, they can get to work creating a strategy. The most important step is to ensure the company has a local page on all three of the main search engines. Simply fill out a business profile with basic information such as the company's name, location, and hours of operation. Proper categorization is also important, and most local search engines allow owners the chance to put their business in multiple categories. It's vital to ensure all information is filled correctly and that NAP (name, address, and phone) data is accurate. If the business has already been listed somewhere else, the owner can claim the listing in what is known as a citation.
On-Page Optimization
Despite updates like Hummingbird, Panda, and Penguin, on-page SEO has not changed much. Every task is still done for the visitor's benefit. Google wants users to be satisfied with their experience on a business' web page, and the only way they can gauge user satisfaction is through engagement, i.e. how long the user spends reading a site's content. Site speed and loading times, meta tags, relevant content, and mobile-friendliness can all go a long way in making a site more friendly to the user. When users like what they see on a local business site, they're more likely to visit the business in person.
Using Google MyBusiness
With Google My Business, or GMB, small business owners can update their company information on Maps, Search, and Google+ in one place. Merchants have the opportunity to update Listing information such as operating hours, name, address, phone number, and business descriptions at any time. Google My Business also gives users the chance to add photos, maps, and facts that may make Local SEO efforts more successful and focused. GMB allows business owners to respond to Google reviews and interact directly with customers while managing information effortlessly.
The Importance of the Citation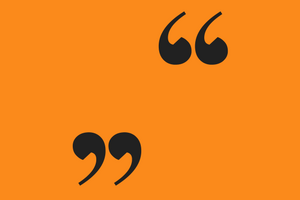 In the context of Local SEO, a citation is a mention of the business name or address on another webpage. Examples may include an online business directory where the business name is listed but no link is included. Citations may be found on local chamber of commerce or business association pages as well, and they are an important part of Google's ranking algorithm. A citation from a well-indexed portal can increase the search engine's degree of certainty about the business' contact info and categorization. They are very important in less competitive sectors where many businesses lack websites as a way to validate that the business is part of the local community.
Localized SEO is Important for Businesses of All Sizes
SEO is a term that is used loosely, and many companies have not unlocked its full potential. Whether the business is large or small, Local SEO is crucial for the reasons below.
Additional web traffic: Regardless of the size or type of local business, targeted web traffic can increase overall sales. Good search engine optimization will reach customers when they're ready to buy.
Targeted visitors: Although higher traffic numbers are important, they don't always bring more sales. It's important to learn more about site visitors' location, interests, and marketing preferences. A good Local SEO plan can help a company understand which strategies competitors use and how to tailor an approach to the business.
Increased sales: When users are targeted, conversion rates increase. Many companies focus on backlinks, keyword rankings, and landing pages and, while these can measure a campaign's success, they are not the only indicators. Localized SEO helps businesses target the right visitors for long-term sales success.
Beating the local competition: Small business owners, in particular, should do research on the competition. Start by thinking of the site's most common search terms, as they'll provide an idea of which companies are implementing online marketing strategies. It may seem like an uphill battle to compete against a national company, but local search is far less competitive.
All of the factors mentioned above can help business owners build a solid local presence, but true results can only be obtained through trial, error, and research. Learning Local SEO is similar to mastering conventional search engine optimization. The more the owner delves into it, the more they understand what they need to do to dominate search engine results. By using the correct factors, businesses have every chance to establish themselves locally. With the advice given here, small business owners can establish strategies and determine where they need to dig deeper.
No Posts for this author.