Running an Online Shop is easier in a lot of ways than owning a brick-and-mortar retail store. It typically requires fewer personnel, and customer satisfaction is much easier to guarantee when a consistent shopping experience can be provided across the board. That doesn't mean an online retailer can just set up his or her store and let the website do the rest without further work, though. Just like the retail store owners of yesteryear, online business owners often face a good deal of competition. Increasing traffic to the site can pose a challenge, and these casual browsers typically need an extra push to be converted into buyers.
Virtual Renovation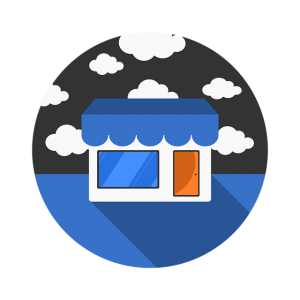 Increasing numbers of customers are turning away from the conventional brick-and-mortar shopping experience and choosing to do their business online, but some trends remain the same. Online business owners need to follow the example of the stores of yesteryear by renovating their online stores periodically. Often known as website optimization, this process can help encourage better conversion rates and increase both sales and profits. Read on to find out how.
Optimize Search Engine Results
The amount of traffic a website can generate is determined in part by its search engine ranking. It's a well-known fact that the vast majority of browsers don't scroll past the first page of search engine results. The most successful online businesses use this knowledge to their advantage. Including appropriate keywords and other metadata is one important part of optimizing search engine results. The other is providing unique content in the form of detailed product descriptions and blog entries.
One of the most cost-efficient ways to accomplish this goal is by using Automated Unique Content. Paying personnel to write endless, often repetitive, blog posts intended primarily for search engine optimization can prove to be a huge financial burden. Using advanced software to create versatile and high-quality content frees up employee's time to focus on equally important but more intellectually rewarding tasks.
The Importance of Internal Link Structure

Attracting more internet users to an online business is only half the battle. Once potential customers are at a site, it should be simple to navigate, and all products or services should be easy to find. Drop-down navigation boxes can be an effective way to direct traffic without creating a first impression that is overly cluttered and unappealing. Most experts agree that ensuring quick loading speeds and simple site design are more important than including every relevant product or service.
Creating a sitemap is one effective way to facilitate easy navigation. Not only will it help customers get around, it will provide search engines with information about new pages that have been added to the site. It's also good practice to include internal links to other relevant products whenever possible. Making it easier to get around can increase traffic and help convert more casual browsers to brand-loyal customers.
Compelling Product Descriptions
It's important to include helpful product descriptions for every product or service sold. Avoid using duplicate content on multiple pages or using copy-written information from the supplier's page. It looks bad to both live browsers and search engines, and it can lead to copyright infringement issues. This is another area where automatically generated content can be extremely helpful.
Increase Load Speed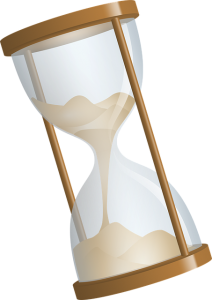 Today's marketplace is faster-moving than it has ever been. Slow load times are one of the most frequently reported sources of customer dissatisfaction. Removing any load animations is a good first step toward decreasing load times. Compressing images and choosing simple, quick to load, and easy to understand website design can also help.
A lot has changed about how people shop. The old axiom that the customer is always right still applies, though. Ensuring that all navigation tools are easy to use and customers feel they are receiving personalized attention will help keep them coming back. One of the simplest ways to do this is by adding a live chat option to the store. This lets potential customers know their business is important.
No Posts for this author.