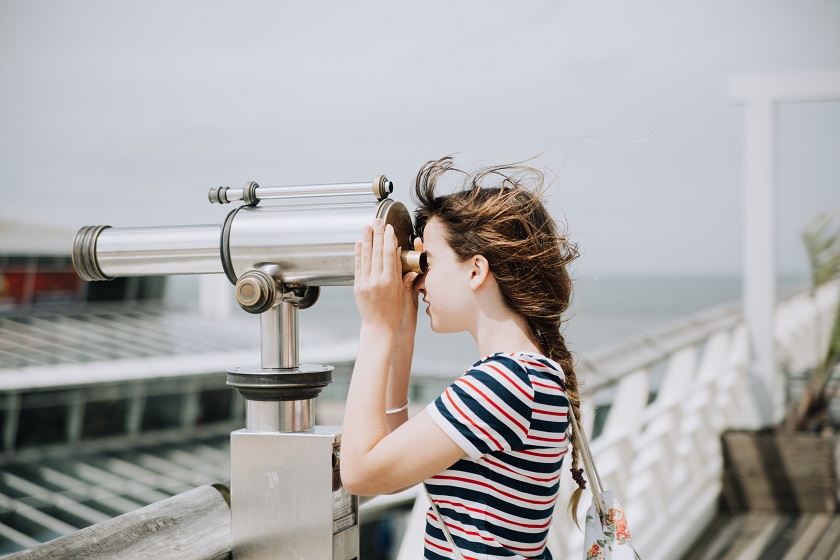 While Google is the top search engine today, it's not the only option if you need to look something up online. In fact, there are hundreds of different search engines that can be used for general or specific searches and that offer features Google doesn't offer.
You may want to try a different search engine for more privacy, to find certain types of content, to view uncensored results, or just because you want to try something a little different. Whatever you might be interested in, there's likely a search engine that's suitable for you. Try out each of these search engines to see the best of what they have to offer.
Bing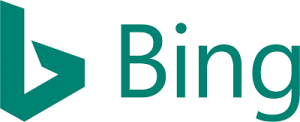 Second in line for the most-used search engine, Bing is a search engine developed by Microsoft. It has been in development since 2009, is known for having excellent add-ons, generates comprehensive search results, and includes an easily accessible search history. The downsides include weak searches with few relevant results in some cases, can be sluggish at times, and it tends to bury news results off the main page.
Bing is probably best used for local or travel topics, or for image searches. It excels at these types of searches and includes add-ons you can use to make your searches more effective or to give you better results that are more in line with your own interests. Today, it's included as the default search engine for Windows computers, tablets, and smartphones.
Yahoo

Though it's only the third most frequently used search engine, it has been around for a long time. In fact, Yahoo was incorporated in 1995, before both Google and Bing. Yahoo is known for having comprehensive results, having more shopping options than other search engines, and for having mobile apps to download and use. The main downside to Yahoo as a search engine is that it's hard to determine if a search result is an ad or not.
Yahoo is best suited for shopping or as a social platform. Those who are interested in purchasing an item will find more results on Yahoo than they might with other search engines. It also includes directories, news, Yahoo answers, mail, groups, finances, and more.
Ecosia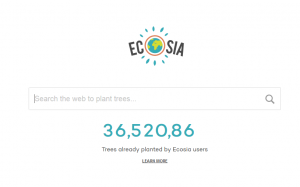 Ecosia is a search engine partnered with Bing to help plant trees. Basically, when someone searches for something on Ecosia, the money generated from ads they click helps pay for a tree to be planted. Ecosia uses Bing for its searches but does show you how many trees you've helped plant whenever you use their search engine.
The pros for Ecosia are that it's easy to use, that it takes your privacy seriously and that it is used to help the environment. One con is that a tree is planted for around every 45 searches. This means tons of searches need to be done to actually make an impact. However, you do use it regularly for various searches, you can see the impact your searches can have.
DuckDuckGo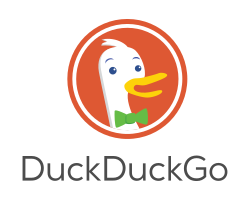 DuckDuckGo is a search engine designed for those who are concerned about their privacy online. Though it does generate revenue by using sponsored links, it does not track users. This search engine is based on Yahoo and does deliver fast results for searches. It can be used for just about any basic searches you might want to do that you might want to be kept private for any reason.
The main upside to DuckDuckGo is to be able to search without worrying about user data being sold to third-parties. Instead, it has ads it uses to generate revenue to continue to enable people to use the search engine. It also offers infinite-scrolling so you can just scroll down to see more results. The main downside is that it doesn't have everything the bigger search engines have. It is, basically, just a search engine. It's best suited for searches where you're concerned with your privacy and where you don't need more features than a basic search.
Qwant

Most search engines track your activity and basic data and sell that information to other companies. Like DuckDuckGo, Qwant is a search engine that's concerned about your privacy. Also, like DuckDuckGo, Qwant uses ads to make money. However, what sets it apart is that it is a fully-featured search engine.
Qwant is most suitable for any searches where your privacy may be a concern or when you want to make sure your personal data is not sold. It's also great for music searches. Downsides include being slow to provide search results and that it doesn't offer a personalized experience since it doesn't track your activities.
StartPage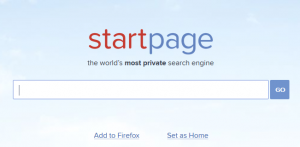 StartPage is another search engine designed with privacy in mind. The big difference is that StartPage uses Google for its search results. StartPage is actually a proxy for Google that allows you to do searches on Google, but without the identifying details like your IP address that Google would normally track.
StartPage is excellent for those who want the speed and results from Google but who are worried about their privacy online. It doesn't track your searches and is incredibly fast. The main downside is that it's not quite as easy to use for searches as features like auto-completion are not automatically turned on.
CC Search
Dedicated to copyright-free content, CC search is an excellent search engine for those who need any type of content that has been tagged as Creative Commons. It's mainly used for those who want music, images, or other copyright-free material for websites or creative endeavors.
CC Search is best suited for finding materials with a Creative Commons license. It has the ability to search for blog posts, music, and images. The downside is that, while it does try to only provide results that have a Creative Commons license, the results aren't guaranteed to be free to use. Anyone using the website should check before using what they find.
Search Encrypt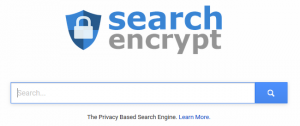 Designed from the beginning for privacy, Search Encrypt does more than just avoid tracking your searches. It offers auto-delete for your browser history and searches, and it offers encrypted searches. Even if you share a computer, the searches you do will not be seen by anyone else.
Search Encrypt is best used when you are on a shared computer or believe someone else may be using your computer as it enables you to be completely private with your searches. It's a great option for privacy and offers an auto-delete option as well as encrypted searches. The main cons are that it is a relatively new search engine and that, due to privacy, it doesn't provide personalized search results.
SearX

Opensource and designed with privacy in mind, SearX is a great alternative to Google and other top search engines. The results it provides are obtained from several different search engines and are designed to be unbiased. It is also easy to customize and offers special features that enable you to get better search results whenever you use it.
SearX is suitable for a wide variety of searches and used by those who want better, unbiased results. It uses a variety of search engines to find results and is easily customizable. It is open source so anyone can view the source and add their own contributions. It also allows searchers to view their search under certain subtopics, including news or social media.
Boardreader

Forums are a huge way for internet users to connect with others to discuss a topic. Yet, those who are new to the topic might not know where to find a good forum to check out or how to find the information they're looking for in these forums. Boardreader is a search engine specifically for searching through the forums online.
Boardreader is best suited for those who want to find information written by average people on forums and messaging boards. It is easy to use and offers an advanced search feature to make it easier for you to find what you need on a specific forum or on any forum about the subject you're interested in. The content in the search results, however, may not be accurate because it is written by the average person, not necessarily by professionals.
Gibiru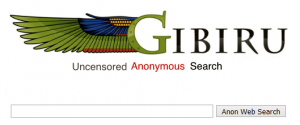 Censorship may be a concern when searching for certain topics or information. Gibiru helps to minimize censorship and privacy issues when searching online. It does not save search queries and records are deleted after a search is done.
Gibiru is often used for searches where censorship of the topic is expected or possible. It makes searching for uncensored information easy and offers more privacy during searches. The main downside is that it can be complicated to set up as it is used by downloading a Firefox plugin so it can use a proxy for all searches.
Many alternatives to Google exist today. Whether you're looking for more privacy, for a way to find certain types of content or just something new to try, all of these search engines might be a good choice. Try a new search engine today to see what a difference it can make in what you can find and how relevant your results might be.
No Posts for this author.